AMBROSIA EVENT SERVICES CLIENT RAVES AND REVIEWS
aa (119)
Yunue Navarro 1/25/2020
Allen was absolutely wonderful to work with and all his staff, we had a wedding event and ambrosia's catering was great food and service, we also used ambrosia for our rental
IMG_0780
AndaJo Hayes 2/14/2020
Allen is so wonderful and attentive when working with his clients. It is so nice to have a professional that warms your heart as soon as you meet him!
p (55)
Maritza and Gio Fernandez
NINA AND JEREMY - OCTOBER 22, 2019
Samantha and Henry - September 8, 2019
San Pedro, CA
9/10/2019
Wow-what didn't we do with Ambrosia!
We booked them for our 9/8/18 wedding for:
Video
1955 Ford Thunderbird
Tent w/ swag and chandeliers
Dance floor
Photobooth
Flowers
DJ
Hair & Makeup

Everything on that list went so smoothly! I didn't have a single stressful moment on my wedding day and it was all because of Allen and his amazing team.

Tent was set up the day before and Allen was there to make sure of it and even sent me a sneak peek to get me all excited.

Natalie, the hair and makeup artist, was on time and followed exactly what I wanted. My hair and makeup lasted ALL NIGHT! The fact that she is the friendliest sweetest person is just the cherry on top.

Flowers: had to be delivered to 3 different locations by a certain time, and of course, they delivered amazing flowers. We did mock a few months before and changed a few things, and the talented Amanda followed that exactly!

One of the most memorable experiences was having time alone with my husband in the Tbird! So much fun driving with the top down! It was delivered at the chapel as requested and picked up at the venue and arranged, all by Allen!

The photo booth was manned at all times and set up was quick! So many fun pictures we got from our guests! It was a wonderful idea!

The DJ answered all my questions before the wedding and had great recommendations for songs we hadn't picked. Also, his jokes and lightness kept the wedding fun!

Andrew the video-cameraman was on time and always shooting.

They really make my wedding day amazing. It would not have been the same without them. Also, you can imagine how great it is to have a single detailed and caring vendor for almost everything!
ff (658)
YELP Review
10/28/2019

Jasmine and Christian Couzet

The whole Ambrosia team did a wonderful job for our wedding. Our wedding was in July, and we had a 5 plan package: photography, videography, day-of coordinator, limo transportation, and photo booth. Allen was so accommodating with everything especially in choosing the bundle that was right for us. He helped us through everything and was always there with prompt communication. Allen was also our photo booth coordinator and did a great job and we obtained wonderful pictures of the guests! We had two photographers, Michael and Walter. Both did a good job, they interacted with us and the other guests easily. We received so many great pictures and it was great to have the pictures that we will be able to remember for years to come. We had Brian for our videography, and he got so much great footage of the entire day. From our Ambrosia experience, we loved our day-of coordinator, Amanda. She was so prepared, and whenever we needed something on the day of the wedding, she was there and ready to solve any small problem. There is not a thing that we would change with working with Ambrosia, and we highly recommend them.
10/8/2019
My husband and I worked with Allen and the Ambrosia team for lighting our wedding venue and video. My husband and I were married at the beautiful Japanese Garden in CSULB (go Beach)! Allen met with us and was very helpful in determining which services they offer would work best for our budget and venue. Ambrosia has a lot of experience working at the Japanese Garden and lit up our entire venue so beautifully. With their lighting our venue looked like something out of a fairytale...it was truly magical. We received so many compliments too!

Also, our videographer Andrew worked great with our photographer (hired before we found out Ambrosia offers photo services as well). During the video edit phase, they ask what songs we would like and how the flow of the video we envisioned looked like. We explained our input but ran into a few miss edits for unknown reasons. When we explained this to the Ambrosia team, they were kind and patient enough to work with us to create an amazing wedding video from start to finish! They did not stop working till we were satisfied and that meant the world to us! We recommend Ambrosia for their variety of services, dedication, affordability, and kindness. I look forward to reliving our special day for years to come thanks to team Ambrosia.
| | | |
| --- | --- | --- |
| | | 9/10/2018 |
IMGP0173
7/13/2018
I don't think a better wedding team exists. Wow. Our wedding reception was held at the Earl Burns Japanese Garden in Long Beach. We discovered Ambrosia through the advertisement of a special package they offered through our venue. My husband and I were not keen on seeking out and coordinating individual vendors, so this seemed like the perfect solution. Not only was it the perfect solution for those couples that do not want to lose their marbles with planning stress, not only was the package an incredible deal, but we believe we got the best of all best, most talented, most kind, professionals at our wedding. Each and every member of the Ambrosia team treated us like we were their family getting married. The photographers went above and beyond to get what we wanted (my friends have pictures of them perched in the bushes leaning over a pond to get a shot), and made us feel completely at ease (an accomplishment for a very awkward-feeling in front of the camera person like myself). The videographer, Andrew, has stealth superpowers. We haven't seen our photos and video yet, but we are so excited for the final product! The makeup artist, Khaye, blew both my mom and me away with her incredible talent, intuition, and professionalism --- seriously - we have never felt more beautiful in our lives. The DJ, Jose, was such a fun and comfortable person, with great MC and DJ skills. We met him on the day of the wedding and instantly felt at ease. If anyone is going to turn a Canvas tent into a raving club, it is him! Last but certainly not least, Allen!!!! We had been talking and meeting with Allen, the Ambrosia Event Support Specialist, from the beginning. Allen went above and beyond to make us feel comfortable, at ease, and happy. By the time our wedding came around, I felt like I wanted Allen at our wedding as a guest, not just a professional. From our meetings to set up our contract, to our practice photo sessions, to our wedding, Allen was a joy to work with. If you want a team of talented professionals at your wedding, who take your special day as seriously as if it were their own, then don't look any farther. Thank you Ambrosia for making our day even more amazing!!!!
Christian and Jasmine - Wedding July 22, 2018
Our wedding was simply spectacular thanks in part because we hired the Ambrosia team of experts. They were flawless from the amazing photography, our awesome video, the photo booth, our incredible limo and very friendly limo driver Gus. To all the details they helped us within planning our day. From the outset, they have been attentive to every detail of our wedding. I cannot say more superlatives than if you are planning a wedding you must hire Ambrosia's team.
IMGP8127
Our wedding was in September of 2018 and we found Ambrosia at a Wedding Show event in Long Beach. We hired them to provide our DJ, Photography, Video, Photo Booth, Instant Photos at our reception, coordination, and flowers Jina and her coworkers were very attentive in our budget and what we wanted the wedding to look like. Allen was the best in responding to what we needed and helping us think of creative ways to decorate our venue. He is very experienced in all forms of wedding planning and is down to Earth. We truly appreciate all the help we received in this stressful and happy day. Ambrosia did a fine job of coordinating everything from day one.

03/15/19 - Lisa and Brian
If I could give a million stars to this company I would. Allen, Andrew, and Adam are ROCKSTARS!! They worked with us on our engagement video shoot, and our same-day edit wedding day video. Andrew went above and beyond to make our video soooooo good! I would highly recommend Ambrosia Event Services to anyone in need of videography. I have no words to express how grateful my husband and I are for all you did to capture the memories of such an amazing day! Thank you so so so much! Lisa and Brian
1/18/18 Loraine and Jose - Wedding
7/31/2019 - Amanda and Connor
My name is Connor and my wife's name is Amanda. I want to let anyone who has either a wedding or any event to call Ambrosia. We had a great experience working with Ambrosia during both the planning and the day of our wedding. They have had many years of experience working with our venue in Long Beach but at the same time were willing to create a unique experience for us that catered to our vision of the big day. The pictures and video turned out better than we imagined, our guests had a blast in the photo booth, and the bridal party's hair and makeup turned out great. They even offered free photo workshops leading up to the wedding so we could practice and get the most out of our wedding photos. The entire staff was friendly, enthusiastic, and generally seemed ecstatic to be working at our wedding. Ambrosia was quick to respond to us when we had questions or concerns. I highly recommend especially if you are having your wedding at the Japanese Gardens at Cal State University Long Beach.
ML1_1488
7/3/18 - Katrina Dowel - Axios Media
Awesome company!! They help me in creating an amazing stress-free corporate event. Every detail was handled flawlessly in a very limited time frame. This event Axios media hired Ambrosia to handle was for the Conferences of Mayors featuring Los Angeles Mayor Garcetti and New Orleans Mayor Trudeau. We hired Ambrosia for their catering and decor services. This was the second time we hired them and each time they did an exceptional job under very stressful circumstances. I strongly recommend if anyone needs catering, staff servicing, Event management, exceptional furnishing, or whatever your event needs are. Contact Ambrosia they will make sure your event is a huge success.
ambrosiaimages (1)
Image_008-L
Image_025-L
Image_028-L
8/4/2019
Ambrosia management I want to thank you and Ambrosia for your support of our Strikes For Kids LA Bowling Classic that will feature a few Los Angeles Chargers players giving back to the community bowling with kids from the Boys & Girls Clubs of Long Beach and Carson. Your work and support were greatly appreciated. Andrew and the team did a great job by the way.
Sincerely
Joe Allen
P1250190
P1250210
April 10, 2019
Thank you, Ambrosia, for the excellent work you did for the Travel and Moving Convention and the support you offered to our Los Angeles Rams and Los Angeles Chargers Cheer Leaders.
Brain Howard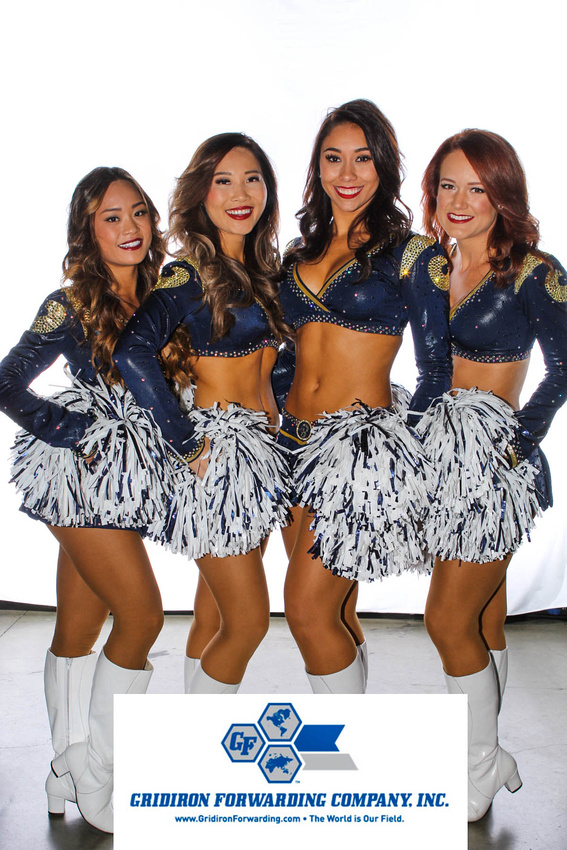 aa (200)
aa (87)
Huy and Trihn - 9/7/18
Ali Morales - Debut Party - 18th Birthday - Professional Golfer
IMGP1446
Ali's Parents Testimonial
11/9/2017 - Jessica and Carlos
Thank you for making our wedding day so special! Can't thank you all enough, you were all professional and detail oriented from the planning to the wedding day. Thank you all from the bottom of our hearts for making everything so memorable for my husband and I. If I ever need any of your services again, I will not hesitate to call you!
a (271)
Ambrosia and team it was great working with you all. Your video, time-lapse imagery, and documentary photos were exceptional. Everyone from Miracle for Kids and Brightview thanks you for your support of the Miracle Manor (site of volunteer project)
Mark Moritz - Brightview
ambrosia (1178)
ambrosia (585)
ambrosia (863)
8/5/2017 - Anna and Anoop
I am very glad that we hired Ambrosia for our wedding! Allen was very easy to work with, he is extremely professional and worked with us every step of the way to ensure that our requests were met within our budget.
In retrospect, I realize how chaotic wedding planning and actual celebration would have been if we had hired separate vendors for each service. My husband and I opted to use most services that Ambrosia provides (decor, flowers, lighting, DJ/MD, photo booth, photos and video!) - we got a great bundle deal, and all services/personnel worked together in harmony :)
I would also highly recommend taking advantage of their free wedding workshop for help with posing and preparing yourself to look fabulous in the wedding photos.
We will definitely require Ambrosia's services at any formal celebration we may have in the future! They are the best!
IMGP3153
7/24/2017 - Juliet's Sweet 16 Birthday Party
Ambrosia is a pleasure to work with they provided our DJ, did an awesome slideshow, provided our video and photography and they take an awesome picture each and every time! We love working with their entire team, they rock! Gabby Sanchez- Mom
IMGP8007
7/25/17 - Lea and Brian
For our recent wedding on June 6th, my husband and I decided to go with ambrosia for our photography and photo booth. We choose them because of their positive reviews on Yelp and customer service. We were both very excited to see our wedding photos and were so pleasantly surprised with the quality. Thank you ambrosia!
_MG_4739
8/5/17 - Ericka and Bob
To say that I was extremely pleased with Ambrosia Events would be an understatement. First of all, I would like to thank Alan for capturing the beautiful moments of my wedding. Alan was such a joy and a professional, from the moment my Fiancee and I met him we knew we were in capable hands. Alan captured the moments of our wedding just as we had envisioned them and asked for. The photos are breathtaking and seem more beautiful each and every time we look at them. Ambrosia events are the first-rate in my book and would recommend them to anyone.
Skylinks
8/19/17 - Ashley
We hired Ambrosia Events Services to photograph our wedding and reception. I was absolutely amazed by their work. Not only did they produce beautiful photos of our most memorable day, but they were also very professional and very easy to work with. He guided us through the shots to make sure they looked natural and genuine. We LOVE the way that they turned out and will cherish the photos forever. Our family adores the pictures and was blown away by them... They look better than I ever imagined. Thank you, Allen and Ambrosia Events for making our memories unforgettable. I would definitely recommend them to any of my friends and family to get quality photographs with a very professional photographer. We are in LOVE with our pictures.
9/2/17 - Robert
Ambrosia Event Services did an outstanding job with my wife and my wedding and engagement. The pictures came out perfect and the price was too good to be true.
The photographers are truly masters of their craft and are great at respecting what the couple wants. Every person I meet that has a wedding or big event should use Ambrosia. They are nothing less than perfection.
10/22/17 - Nathaly and Andrew
My husband and I chose ambrosia's video and photography services for our wedding day. It was the best decision we made! We met with Allen and he explained to us in detail everything we needed to know about the services we were getting. He will work with what you've got. Allen was very professional and he made sure that our special day would be captured in all its entities.

On our wedding day, Allen and his crew were amazing!!! They were on top of everything from telling us how to pose and capturing each important moment. His crew was very friendly and professional. They definitely knew what they were doing. They also traveled from our wedding ceremony which was at the garden grove, to our reception venue at la Mirada. They were so kind and were always on point with their job. I even told them what types of style of photography I wanted and they took the time to research and study the poses so that my husband and I can do them!

I HIGHLY RECOMMEND AMBROSIA SERVICES TO EVERYONE! In fact, we are looking forward to receiving services again from them. Perhaps a birthday party or for any events really. They touch up your photos and put awesome effects on them. They provided us with a cd of all the pictures and also the video of our wedding.

If you're looking for a crew to tend for your video and photography services, I say pick ambrosia! They also have other services, just speak with Allen.

I'd put 10 stars if I could! Thank you for your services, Ambrosia!
11/20/2017 - Erin and Fernando
I am so happy I chose Ambrosia Event Services to coordinate my wedding! My Mother and I were beyond stressed about what to do, what to choose, who to hire, and who to trust for our wedding but when we got things going with Ambrosia, they made that part super easy. They have a bundle deal where I didn't even have to hire any vendors, they had all of them included in the package! My Mother and I felt we needed someone to help us get on track with planning the wedding and they were able to provide the tools we needed in order to do that. It was an extra fee for coordinating services but I feel it was money well spent!! Becka went above and beyond to make the day an absolutely amazing day! She really did work her tush off and I am very thankful for her!! She made it possible for my husband and me to really enjoy our wedding and spend that time with all of our loved ones.

Allen really made it a point to make sure I was a happy Bride. He wanted to make sure that no matter what happened I was in the loop and if there was anything I needed or any questions I had, I could call or text him anytime, which made it super easy for me to communicate with him since texting is so much easier than a phone call sometimes. The photographer, Amanda had taken our engagement and wedding photos and even though I can feel self-conscience about myself sometimes, she really did take some beautiful photos and I love every single one of them! I feel so blessed and honored to have worked with such great people to make my wedding day a perfect day. Looking back now, I don't know what I would've done without Ambrosia!!!
aa (360)
11/20/2017 - Sharon
I'm thankful that I booked with ambrosia for my wedding. I booked like 8 mos before my wedding day and they only asked for a small deposit. I even paid them a week before my wedding. They will not bug you about payment like some of the vendors. They were very professional, nice, and easy to talk to. Allen, Walter, Andrew, and the rest of the guys are great to work with. We even had a photography workshop before the wedding. They were on time, took great pictures, and were very patient with everybody who wants to take our pictures with them. I even referred them to my cousin who just had her wedding 3 weeks ago and she was very pleased with everything!!! I'm glad that I choose Ambrosia to be my official video and photographer on my Wedding day!
IMGP5404
CLIENT ONLY PHOTOGRAPHY WORKSHOPS
WANT TO LOOK LIKE A VOGUE MODEL? OR REFINE YOUR IDEAL LOOK FOR YOUR WEDDING OR ENGAGEMENT PHOTOS? OR DO YOU JUST WANT TO LEARN HOW TO RELAX IN FRONT OF A CAMERA? EVERY WEDNESDAY AND FRIDAYS AMBROSIA'S EXPERTS OFFER A FREE PHOTOGRAPHY WORKSHOP TO OUR CLIENTS. OUR TEACHING STAFF OF WORLD-CLASS PHOTOGRAPHERS WILL ASSIST IN HELPING OUR CLIENTS LEARN HOW TO LOOK THEIR BEST WHILE BEING PHOTOGRAPHED.
THESE CLASSES WILL PROVIDE YOU WITH THE CONFIDENCE TO FEEL RELAXED WHILE WE TEACH YOU POSING TECHNIQUES. THE CLASS IS PROVIDED TO ALL OF OUR CLIENTS REGARDLESS IF THEY ARE HAVING A WEDDING, FAMILY PORTRAIT, SCHOOL PHOTOS, ETC. CLASS START TIMES ARE FROM 5:30 PM UNTIL 8:30 PM. YOU MAY DECIDE ON WHAT TIME IS BEST FOR YOU TO ATTEND THE CLASS BY LETTING US KNOW. WE WILL SCHEDULE YOU AS LONG AS YOU EMAIL [email protected]
READ SOME OF THE TESTIMONIALS FROM THOSE WHO PARTICIPATED IN THE CLASSES BELOW
I'm a person who doesn't like to be in front of a camera and Ambrosia made it fun and relaxing. Through the workshop classes, allowed us to be natural yet gave us enough instruction to get amazing shots. All of my friends have commented how our engagement and wedding photographs look like their from a magazine and because they look so artistic and stylized. I can't express how great it was to work with Ambrosia! We love our wedding photos they are so wonderful. Thank you for all your hard work,, Ronit - Bride September 2016
My husband and I used Ambrosia Event Services through a business referral and we could not have been more pleased and happy with everything. From meeting before the wedding to go over our vision to the actual day, working with them was easy, professional, and rewarding. We took advantage of their complimentary workshop and it really made a difference for us. Our pictures turned out better than we could have ever imagined. They were so perfect. I would fully recommend them to anyone looking for a photographer or any of their event services, and not just for weddings, but for any type of event. Will use them for our anniversary party for sure! We love them! Megan
The number one priority I wanted to have from my wedding was beautiful memories, and that's exactly what I got. The photographer was the first vendor that I booked. Ambrosia Event Services) creates their beautiful work with La Vie photo books and they were within my budget! First, our engagement photos experience was phenomenal!!! After we took the workshop they offer and then took a peek at our wedding photos, we were convinced that w didn't regret investing in a good photographer. Thank you Ambrosia you guys are amazing!
Excellent pictures that captured the overall feel of our wedding! We were extremely pleased with this service and we even provided a long list of picture requests and they were all taken care of. Once the event started we didn't have to worry about anything. I would highly recommend Ambrosia Event Services! Ryan
Thank you, Ambrosia, and your team of awesome experts! The workshops you offer were incredible and so beneficial. We hired your photographers Walter and Adam was our photographer capturing our intimate ceremony on the beach. Megan took gorgeous photographs that pictures from our wedding made it to their blog! She was very friendly with our guests and made everyone feel at ease and relaxed. Thank you Megan for doing an amazing job!
My husband and I LOVE LOVE LOVE the pictures that Ambrosia took on our wedding day! I had made some suggestions pertaining to poses and pictures I'd like to create and they were completely open to it! During the bridal photoshoots, he had us do all the poses I suggested plus more!

Our photographer and his assistant were professionals, but friendly at the same time. They both put my husband and me at ease and encouraged us to be ourselves so our true personalities can show in the photos.

Ambrosia also shot our engagement photos and it was such a great preview of what was to come on our wedding day!

And one more thing: Ambrosia is affordable! Ambrosia's photography services will offer you high-quality photographs at an affordable price, which is a definitely steal! P.S. thank you for the workshops that were so helpful! :)
Testimonials
Event Planners
When we first set out on our wedding planning, we thought we would be able to do it all on our own. After almost ten years of dating, we were excited about making each part of our wedding a reflection of who we are as a couple and all of the memories we've shared along the way. However, as the day drew closer, we realized that we needed a little extra help and certainly would need someone we could trust to help make the actual day go smoothly. Luckily for me, one of my bridesmaids introduced me to Monica!
Monica came to our first meeting prepared with questions about us as a couple and our wedding plans, which was so helpful considering I was in the middle of a busy workload and trying to juggle all of the wedding details. She had wonderful suggestions and helped me develop a plan to ensure that all of the last-minute details were taken care of so that my fiancé and I could relax and enjoy all of the wedding festivities.
On the day of our wedding, everything went perfectly. Monica was able to manage all of the vendors and our very large wedding party. Her positive and friendly demeanor helped make everyone feel comfortable, yet she was still able to move things along and deal with a few minor issues that arose throughout the day (florist's late arrival, DJ's attitude toward my bridesmaids when trying to set up the slideshow, etc.).
Most of all, Monica gave me the best wedding advice that I will never forget. From the time my fiancé proposed, I had plenty of friends and family tell me to "enjoy the day," "take mental snapshots," and other clichés. Monica took the time to get to know me and was able to see that I'm someone who is always thinking three steps ahead. She told me that for the past year of our engagement, I had always been planning for the next event or item on my checklist. Monica reminded me that I shouldn't be worried about what was coming next on our wedding day because that would be her job. My job would be to enjoy whatever it was that I was doing in each moment and leave the planning ahead to her.
While this advice may not register in the same way for others, the point is that Monica got to know us and learned the best way to help us so that we could have our perfect day. Monica is simply the best, and I would highly recommend Monica as a wedding coordinator or event planner!
- Margaux and Tim, Malibu, CA
"After the wedding, I constantly heard how this was the most beautiful wedding the guests had attended, and how everything seemed tightly and perfectly choreographed. It wasn't tightly choreographed; Monica and the staff just had everything perfectly planned out and flawlessly coordinated and executed on the day of. Even my DJ was impressed by their professionalism."
- Cindy and Timothy, Long Beach, CA
"My husband and I would like to thank you and your staff for a wonderful contribution to our very special day. Your staff was amazing and Monica took on all the stress of planning this evening that went by way too fast… our guests left enchanted by the amazing surroundings and the great food…so, job well done!"
- Aurelie and Simon, Long Beach, CA
"Monica, it was a pleasure working with you and your staff recently for the wedding of Albert and Jessica. Everything was done in a professional and elegant manner and I truly enjoyed the experience. I look forward to working with you again in the future."
Father Charles Ara
Where do I begin to express my heartfelt thanks to all of you at Ambrosia Event Services? The first time I called you you made me feel like I was the only client you had. Your warmth, consideration, and willingness to be open and honest about your fees and how you would do everything you could do to meet my wedding needs were so impressive. When I came in and spoke with you I knew this was the company I wanted to be facilitating my wedding. Your photographers were amazing and I so enjoyed working with your cinematographers. They produced an amazing wedding video we so enjoy watching. But the highlight of my wedding was when I saw my wedding book! The La Vie book is truly the most beautiful wedding book anyone has ever seen. My friends who were married envied me when I showed them my book. I am spreading the word on how wonderful your company is, and now that I'm pregnant I plan on calling you to have you photograph my pregnancy photos. Actually, I will use your services and tell everyone to do the same forever! Noami - Bride -
Used them for our wedding in September and it was perfect. Loved the workshop and they're so easy to work with, very professional. The pictures turned out amazing! Would recommend them to anyone looking for a photographer. They made our wedding memorable and our guests can't stop raving about how our photos turned out. Thank you, Ambrosia! Beate
I always thought my first review would be in a fit of anger after getting food poisoning or getting horrible service at some new trendy restaurant my new bride and I decided to give it a try.

Surprisingly my first review is to sing the praises of our amazing "Professional Photographer" for the most important day of my wife and my life to date. If you are looking for an artistic eye that can see creative ways to highlight the beauty and uniqueness of you and your event; a high level of professionalism that is more focused on getting the shoot the way you envisioned it than billing you for every minute of their time; and a comforting level of experience that lets you relax and know that this is one area of your event you are not going to have to worry about, then Ambrosia Event Services is the service to use.

My wife and I set our wedding date for December 11th of 2012. We only had two months to plan the wedding and being new to the area, didn't have a clue on who would be available, competent, and affordable on such short notice. Our venue referred us to Ambrosia and we set an appointment to meet with Michael. We met with him at the venue and were almost immediately put at ease. He shared a bit of his portfolio with us and we were very impressed. His kindness and wealth of knowledge made us feel very comfortable. We were also extremely pleased with how affordable the engagement and wedding photo packages were.

On the day of our engagement photo shoot, Michael was set up on time with a bunch of great ideas and locations around town that would really bring out our uniqueness, style, and love for each other. There was no ticking clock; he worked until he had all the shots he needed to get the job done right. Because we were on a short schedule and wanted to get some of the engagement shots back for our invitations, we were able to get a bunch of shots and even a web page of photos back within a week. The shots really captured the essence of what we were looking for and we were excited about how the wedding photos would turn out.

On the day of the wedding, Michael showed up early with a partner. They took all the obligatory shots but went above and beyond. They took shots of every minute detail of our special day. This was especially nice because we didn't have a videographer to capture more of the essence of our day.

After the wedding, we had the photos and a web page ready for viewing within a few weeks. Everyone was impressed by our wedding and engagement photos. We are so happy we entrusted Ambrosia Event Services to capture our wedding. We highly recommend them to our friends and are looking forward to our Trash the Dress Shoot later this year. Greg and Anna
My husband and I got married in July 2016. We were recommended by our venue to Ambrosia and because we were planning a CA wedding from NY we were very nervous about choosing things correctly. Michael made everything so easy for us! He always contacted me back in a timely manner with my crazy emails!! Their prices are great and way below the quality that we got! Their pictures turned out amazing. His assistant Sarah was with us all day as well and they captured everything! We could not have been more pleased. Their website lets you see all of the pictures and organizes them into folders for easy choosing. So many people are still commenting to us how beautiful the pictures are and the color changes are amazing. I highly recommend using this photographer!! Kathy - New York Bride
Ambrosia has photographers that have exceptional photographers. We could not have asked for or gotten more BEAUTIFUL images!!! These images will be cherished FOREVER!! He was able to capture the true beauty of our wedding day, from the love that my husband & I share for each other, to our family's joy & all the way down to the little details of the day. I would HIGHLY HIGHLY recommend Ambrosia to any & every bride-to-be!!! Sherry
Finding a photographer is a very difficult decision, and is a very stressful process. One does not know who they can trust, but when we met Allen eased our fears. He really made us feel comfortable and worked with us very well, even through difficult weather. He is a very approachable person and warm heart. I stresses all the details about the wedding and he was able to handle me :). We really feel like we got a lot of value for what we paid.

Bear and Kristina
Ambrosia Photographers was such a pleasure to work with. As soon as my fiance and I sat down with him and looked through the wedding books they had made we both knew we found our photographer! They were fabulous the day of our wedding, helping us with our day of timeline, making sure we got all the right pictures together, w/ friends and family. He took a good combination of still shots and candid moments. Our wedding day was captured perfectly by Ambrosia Event Services and we're so happy to have these memories forever. I highly recommend Ambrosia Photographers for your wedding!!
Kari and Phil
WEDDING WIRE REVIEWS

Hi Michelle,
I had to write and thank you and your team for the wonderful video and photography you provided for my wedding. I had a chance to look at my photos and I'm more than thrilled. I will tell everyone that Ambrosia is the place to go for photography and video. Thanks so very much!
Sincerely,
Megan Henry
5.0/5.0
Quality of Service: 5.0
Responsiveness: 5.0
Professionalism: 5.0
Value: 5.0
Flexibility: 5.0
Derek said...
Working with Ambrosia was wonderful! Their staff was very professional, prompt, and caring throughout each step of the process - from our initial meeting to our pre-wedding correspondence, and on the day of. The pricing was unmatched and the quality was better than we could have hoped for. Specifically, we worked with a DJ (Jose), a photographer (Joshua), and a videographer (Ed). Each vendor had great attention to detail, incorporated our specific needs, and produced a finished product that made our day special. We HIGHLY recommend using Ambrosia and would gladly use their services again for another event.
Wedding: 11/28/2015
Services Used: DJ, Photography, Videography
Reviewed On: 12/15/2015
5.0/5.0
Quality of Service: 5.0
Responsiveness: 5.0
Professionalism: 5.0
Value: 5.0
Flexibility: 5.0
Ryan said...
My wife and I enlisted the help of Ambrosia for the photography of our wedding and to provide a photo booth as a favor to our guests. We could not be happier! Michael did a phenomenal job and our pictures are perfect! He was so wonderful to work with. The photo booth was very fun and our guests had a blast with it. The whole of our services was very reasonably priced, especially for the high level of service that we received. Thank you, Michael and the Ambrosia team for helping to put our special memories onto film!!! For anyone looking for a full-service wedding event company, we would highly recommend Ambrosia!
Wedding: 06/20/2016
Services Used: Event Rentals & Photobooths, Photography
Reviewed On: 01/10/2016
5.0/5.0
Quality of Service: 5.0
Responsiveness: 5.0
Professionalism: 5.0
Value: 5.0
Flexibility: 5.0
Megan said...
Allen and his team were simply amazing. From the first meeting when I wasn't sure how this wedding planning worked, Allen was knowledgeable, helpful, and understanding. He guided me through the process that made wedding planning a breeze. his team and vendors were easy to work with, reliable, and extremely understanding about the thousands of questions we asked over the course of the planning. Our wedding went off without a hitch, and it's due to Allen and his team at Ambrosia. Will recommend it to friends!
Ambrosia Event Services, Inc responded with the following comments:
Megan, we are humbled by your very kind review and we are very thankful to you for writing such an awesome one. From the bottom of my heart, I am so grateful to you for taking the time to share your thoughts. about our company. We will always continue to do our best to make you very happy and give you our very best. Sincerely, Allen and the team at Ambrosia.
Wedding: 12/13/2016
Services Used: Entertainer, Photography, Transportation
Reviewed On: 12/17/2016
5.0/5.0
Quality of Service: 5.0
Responsiveness: 5.0
Professionalism: 5.0
Value: 5.0
Flexibility: 5.0
Valaree said...
I heard of Ambrosia because they were a preferred vendor through my venue. We met with Allen and were extremely satisfied with what he had to offer. We hired him to do our engagement shoot and were impressed with his work, so hired him for our wedding. His quality of work is amazing, and he is a great person. We ordered our Save the Date's through him for a great price. He is definitely going to be our photographer for any future events as well. I'm glad we chose him!!
Wedding: 05/24/2014
Services Used: Invitations, Photography
Reviewed On: 02/22/2014
5.0/5.0
Quality of Service: 5.0
Responsiveness: 5.0
Professionalism: 5.0
Value: 5.0
Flexibility: 5.0
Maya said...
I was contacting several photographers, and Allen responded to my emails quickly and was able to set a meeting up right away. The plan was to meet with a few photographers before making our decision. We booked with Ambrosia, our first meeting, without hesitation. Allen was very sweet, took his time with us, and answered all our questions. All interactions after that were easy and fun. Allen understands photography and couples! We had a great time at our engagement session and our wedding. Allen and his team were very professional and easy to have around. They didn't interfere with the ceremony or other vendors. We hardly knew we were having our pictures taken. I don't like having my picture taken, but Allen and his team made it easy and comfortable. The best part is we now have wonderful pictures that will last us a lifetime! Wedding: 08/24/2016